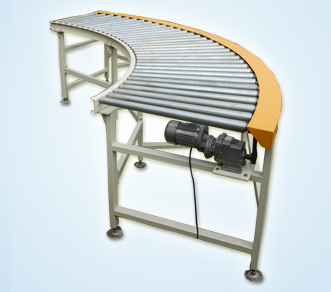 90 Degree Roller Conveyors Manufacturers In Hyderabad
We are the leading 90 Degree Roller Conveyors manufacturers in Hyderabad. We produce wide range of quality control systems like Dust collectors, Centrifugal blowers, Screw Conveyors all over India. We are efficient to assure International quality standards. We engaged in this work since 2007 by following some industrial standards.
These 90 degree Roller Conveyors are mainly used to move products and containers. These rotates in 90 degree axis and these separated from next rollers. These 90 degree Roller operated by drive motor. There was also unpowered 90 Degree Roller which rotates without any power. Some of the specifications like These are linked with other conveyors, These gives smooth transportation, These designed structure will ensure safe transportation without any breakage.
We use stainless steel material for the construction of this 90 Degree conveyors, Moreover, these are well known for its dust free operation and easy operation with less maintenance. Our conveyors carry the goods in efficient manner and reduces your work time. These designed to gain high durability with effective performance with less cost of equipment. Mainly these are applicable in Industry applications, Chemical Industries, Electronic, Solar Energy, Electrical appliances, Food, Medicine, Large scale distribution center, automobile, machinery and auto parts. 90 Degree Roller Conveyors manufacturers in Hyderabad also provides this conveyors in various sizes, capacities and parameters. 90 Degree Roller Conveyors manufacturers in Hyderabad also equipped with all the facilities and outstanding customer services. Our range of products are very Easy to install.