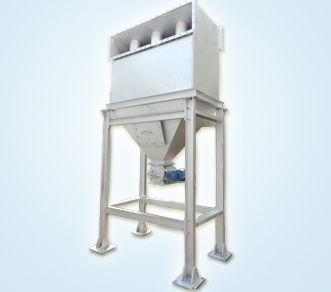 Multi Cyclone seperator is equipment which extracts the dust form the generating points and retains dust particles inside the dust collectors and lets clean air to the atmosphere. MultiCyclone seperator varies widely in design, operation, according to the nature and quantum of the dust generated. Some of them are Bag House Filters or Bag Filters, Cyclones, Wet Scrubbers, Baffle chamber, ESP etc. Filter Media vary depending upon the specific nature of the dust and temperature. We are enlisted amongst the prime Dust Collectors Manufacturers and Suppliers in India.

Bag Filters are widely used in Cement Factories, Minerals Processing Operations, Steel Plants and many more places because they provide high collection efficiency. Air is cleaned by passing through filters usually a fabric type is used. The cleaning of bags is done by Pulse Jet, Mechanical Shaking, and Reverse Air Flow Systems.

Multi Cyclones Dust Collectors are used where less quantity coarser dust particles are generated as in Woodworking, Metal Grinding, or Machining. Cyclones are used as pre collectors to reduce the loading in bags. Baffle Chamber is used when high efficiency is not considered or used as pre collectors. We produce dust extraction and collection systems that are widely used in industries. Our dust collectors are highly consistent in performance, durability and sturdy construction. Our dust collectors efficiently remove particulate matter from air and in an affordable manner. Dust collectors avoid air borne pollutants in all forms such as particulate, dust/Gases and fumes. Using advanced technology and outstanding technical support we manufacture high quality industrial dust collectors. Dust collectors are fabricated using quality tested raw material. These are mainly used for extraction and collection of fine & coarse dust particles from different processes such as chemical, grinding, buffing, polishing, wood dust, pulverizing, and packing.
Cyclone dust collector has various advantages:
Reliable and Low maintenance.
No combustible filters
Hot dust/chips can be handled safely
Our Clients