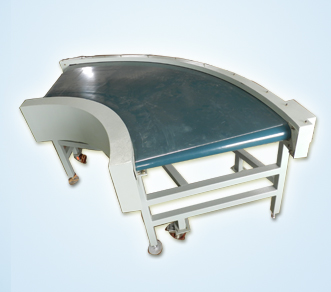 We hold expertise in supplying 90 degree and 180 degree Conveyors in India. Our products are manufactured by using optimum quality raw material, modern technology techniques.
These Conveyors are mainly used to move the heavy material from one place to another place and these are very much capable to bulk materials like bag, cartons, particles, raw materials etc... and this conveyors can change all heavy goods movements in 180 degree and 90 degrees.The entire product and products are thoroughly checked to ensure the quality control and performance. With the help of our experienced professionals, we offer 90 degree and 180 degree conveyors with different specifications.
These conveyors are acclaimed by various industries like food industries, light industries, building material, sea port, supermarket, electric,chemical, medical industries and water industries. The speed of our product is high, strength is strong, easy maintenance, long service life, anti corrosive and These are highly appreciated for its feature.
Our Clients