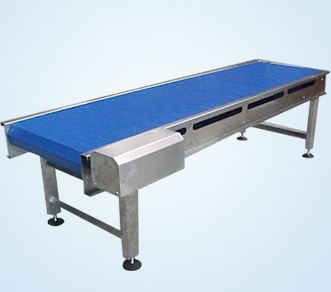 We are effectively ranked amongst the leading suppliers of Belt Conveyors. The offered conveyors are manufactured using the best quality grade raw material with unique and innovative technology. Our motto is to reach international quality standards.
Mainly this product is designed to carry the variable products in large and small capacities it depends upon your applications. These are available in different specifications as per the clients' requirements. These products are mostly used to handle coal, ash, stones, grains, cement, ores in many industries, packing industries, Engineering works, and factories. This range includes light, medium and heavy loads along conveying paths like inclination and curves, etc...
This product is rust free nature with high tensile strength, superior performance, Long lastingness, High Efficiency, optimum performance. These belt conveyors consume less power and deliver more results with high efficiency. These conveyors you can also use in Biscuit making industries. These can be easily adjustable according to the floor requirements.
Our Clients