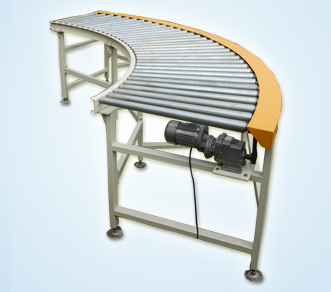 We strive to deliver the quality and well performed Roller conveyors. This helps to serve in shuttling pieces and goods horizontally or vertically. These roller conveyors are manufactured using high quality raw material and latest technology.
These are widely used to carry light weights as well a heavy weight packages, Conveyor for heavy loads uses precision bearings and for lighter loads pressed bearings. These roller conveyors are driven by flat or cylindrical belts or chains and these are available in various specifications to suit the present needs .
Conveyor systems offered by us are available at competitive prices, our roller conveyors are characterized by durability, ever lasting performance, Transport without any loss, Robust design, dimensional accuracy, Easy installation, low operational cost, length, height and width suits to your requirements. This meets the requirements of different industries, Our range of products extensively used in aligning the transport units left or right,food industries, automotive industries and many more..
Our Clients