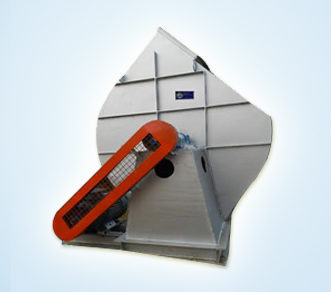 Centrifugal Fans Manufacturers In India
Essar enviro systems are the well known Centrifugal Fans Manufacturers in India. We are the best system Centrifugal Fans Manufacturers in India for industrial purposes, we have many years of experience and accredited for our product that we design, We use the technique which is advance and makes the efficient way of working.
The centrifugal fans manufacturers in India which is used to move the air, this mechanical devices the fans of the blades is slightly curved each one of the blade is curved with opposite directions.The fans will keep rotating at the constant speed, this is widely used to remove the waste gas dust from the buildings. The system can be placed at the 90 degrees even then it reduces at the very constant speeds, each fans is placed with the equal distance between each others and has capable of forcing the gas to move through the ventilation. We are the leading centrifugal fans manufacturers in India offered by Essar enviro air systems.

This bearings are very important in centrifugal fans manufacturers, The running of the fan is depended on the bearing rotations , the bearing balls will be rotating constantly and for service the grease is required to make smoother and easy. Centrifugal fans are designed two types of blades one is forward curved, and backward blades direction of rotatings.beside this centrifugal fans are which is elementary gases extraction to the ventilation supply.. Along with this we even design the radial centrifugal fan helps in increasing the pressure of air or gas. for any clarification please give us call, Thank you.