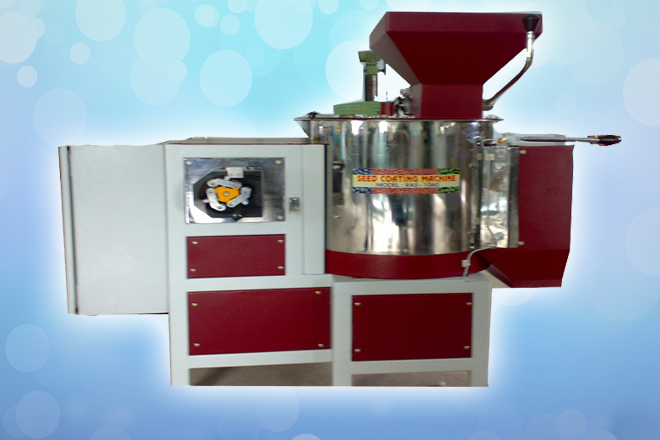 We are the suppliers and
Seed Coated Dryers manufacturers In India
. We believe and establish our name as reputed and
Seed Coated Dryers manufacturers In India
also maintain all the Industrial standards for quality and Efficiency. Our main motive is clients satisfaction towards our products. Our organization is managed by qualified engineers.
This
Seed Coated Dryer
is suitable for drying all types of seeds, spices, pulses, grains, Vegetable seeds, several crop seeds, Breeding material and many more seeds. Heavy duty air blowers are provided to succeed the continuous air blow and maintain the same temperature. There is an option to be provided for our
Seed Coated Dryers
to control the temperature. The inner chamber is comprised of stainless steel material and Chamber is offered with many heating elements to maintain the uniform temperature.
There will be no mixture of effluvium gases in hot air of
Seed Coated Dryers
. So that there will be no breakage of Seeds and Grains.
Seed Coated Dryers manufacturers In India
offers dryers with robust construction, these are used in many applications. These are highly demanded for its optimum results and efficient energy with long functionality. Making use of High grade crude material for our
Seed Coated Dryers manufacturers In India
assures
Seed Coated Dryers
long service life with optimum quality and efficiency at Reasonable cost. It generates less noise and it can be installed easily moreover, it covers less space. Low maintenance cost, These machines are designed with ensuring some quality parameters laid down by the industry to assure their defect free nature.